ABOUT SPINE
Our focus is creating high fidelity content. Based in Miami, Florida, we create photorealistic 3D environments for some of the most reputable companies in the private sector. Our established content creation methods, production pipeline and industry knowledge enables us to take on challenges of all sizes in a variety of markets.
SPINE's business model is centered around taking on a steady volume of work and delivering the highest quality visual content to our clients under the most challenging of circumstances. This is what we are geared to do.
OUR MISSION
Recognizing the need for high fidelity content in modeling and simulation, SPINE is seeking to engage with government and military entities, as well as prime contractors to provide the high quality content that is needed in today's simulation applications.
CAPABILITIES
With a staff of talented 3D artists, programmers, & producers, we are able to provide complete turnkey solutions that include the following services:
3D modeling
3D rendering
3D animation
UNREAL Level Design / Programming
Concept Design
Video Production / Post Production
CREDENTIALS
We are currently approved or pending approval with the following organizations:

NATO
NATO approached SPINE to produce a presentation for their NATO Urbanisation Project 2035. The original intent was to create a simple PowerPoint presentation using their script and provided visuals. Our creative team assessed their needs and goals, and proposed a solution that would bring their script to life. SPINE produced two videos using provided and sourced stock photos and footage, motion graphics, voice overs, and creative editing. One video provides an overview of their conceptual study and experiment while the other creates a scenario based on their studies and is presented as a fictitious news feed complete with news network style graphics, a news anchor and supporting graphics and visuals.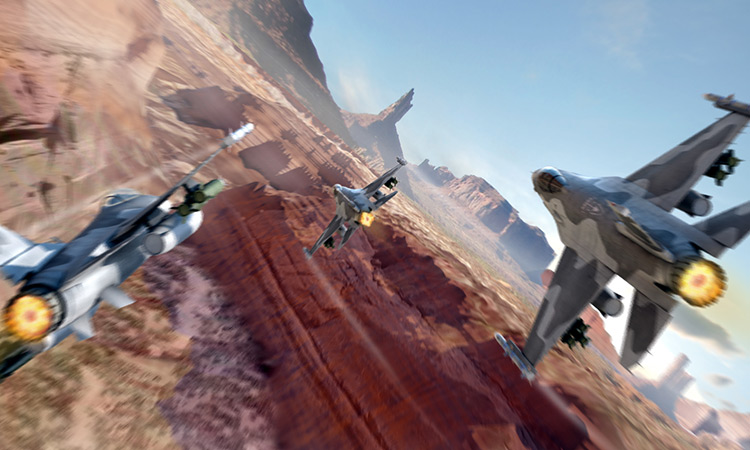 JET SIMULATION
Fighter jet simulation concepts for a 5D amusement attraction. The experience puts the audience in the cockpit of a fighter jet as they fly in formation chasing targets and maneuvering through canyons
MOBILE COMMAND POST
Current expeditionary mobile command post solutions and deployment methods require the burden of multi-modal transportation assets where none are available or are nonexistent. Even where Points of Entry (POE) are supportable, host nation road infrastructure and the burden of distance severely limit sustainment operations. Working with our client, the SPINE team created an animation to demonstrate a small-scale, rapidly deployable, and self sustaining Mission Command node that can be transported using military and host nation assets.