SPINE is excited to offer full service immersive film production in addition to our existing virtual reality capabilities. Our clients are taking advantage of this technology to showcase existing properties and environments.

360 films are best experienced with a headset, but can also be enjoyed on
VIRTUAL TOURS
TRADE SHOWS
SALES CENTERS
PRESENTATIONS
BRAND EXPERIENCES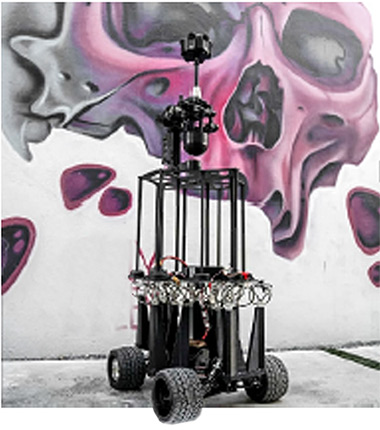 Our pro level 360 cameras and gear are able to capture spaces stereoscopically in 8K 360.
WHY STEREOSCOPIC?
3D, or stereoscopic capture, creates a greater sense of depth and presence. This creates a more enjoyable and immersive experience for the viewer.
A ROVER?
Our stabilized rover is the only one if its kind on the east coast. It allows for smooth movement that simulates walking through a space. This creates a more dynamic and natural experience.