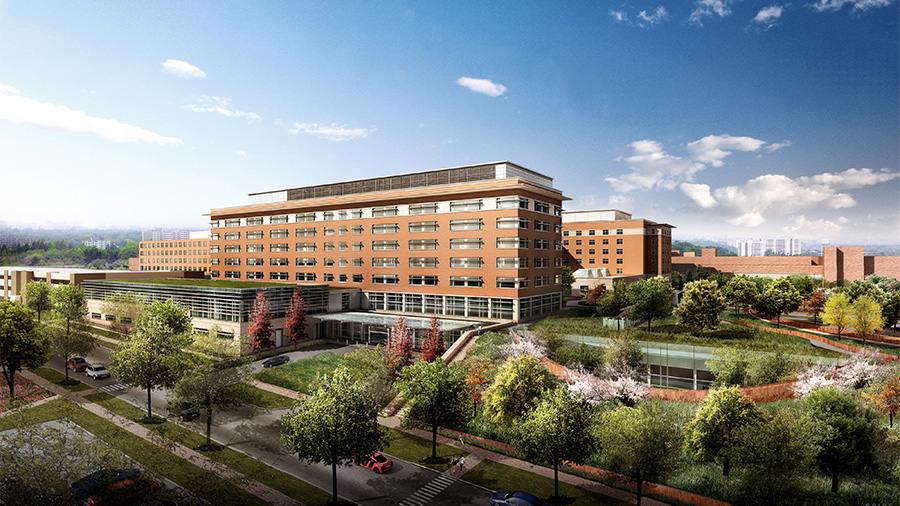 Renderings
A series of high resolution still images were created to showcase the overall campus, and key areas within the hospital. It should be noted that Ballinger provided our team with a fairly developed Revit model file before starting the project. These renderings were used on the website, as well as for publication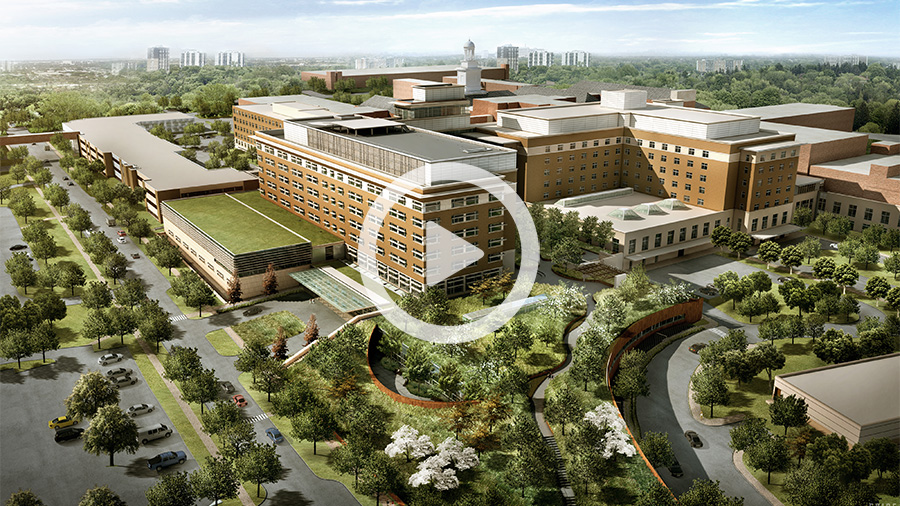 Click & Play Animation
A 3-minute marketing animation was produced to show the hospital in relation to the surrounding context, and bring you down to pedestrian level to experience the interiors.
360º Guided Tour
A choreographed tour was designed to walk the end user through ten key areas within the hospital. It is complemented with voice-over narration and gives the end user the ability to look around freely along a pre-determined camera path. This is also viewable through glasses such as the Samsung GearVR or Google Cardboard.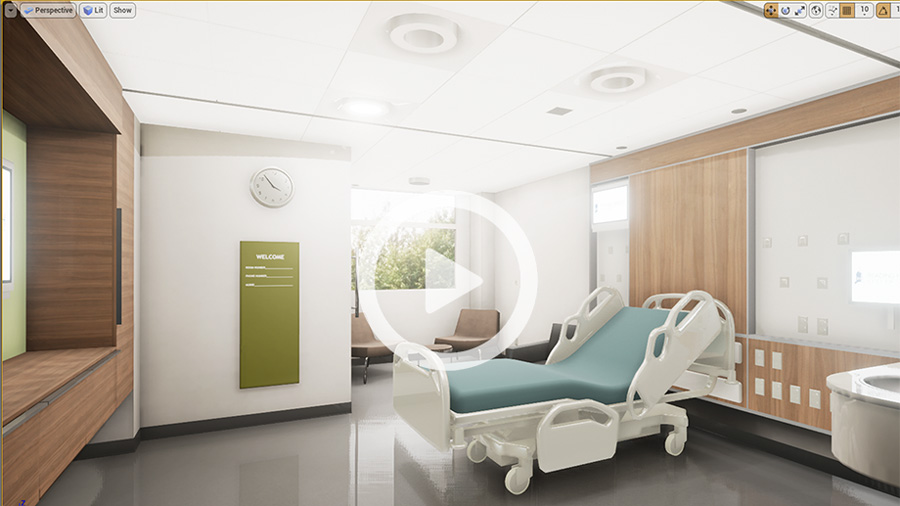 VR Tour

Robust VR workstations were set up for a fundraising event to demonstrate what it would feel like to experience this hospital in the most immersive way. If interested, we can make arrangements to send your team this presentation as a downloadable link, provided you have a machine with the proper hardware requirements, an Xbox controller, & an Oculus Rift headset.